Auto bending machine for die cutting Entry and advantage
Views:4 Author:Site Editor Publish Time: 2019-11-09 Origin:Site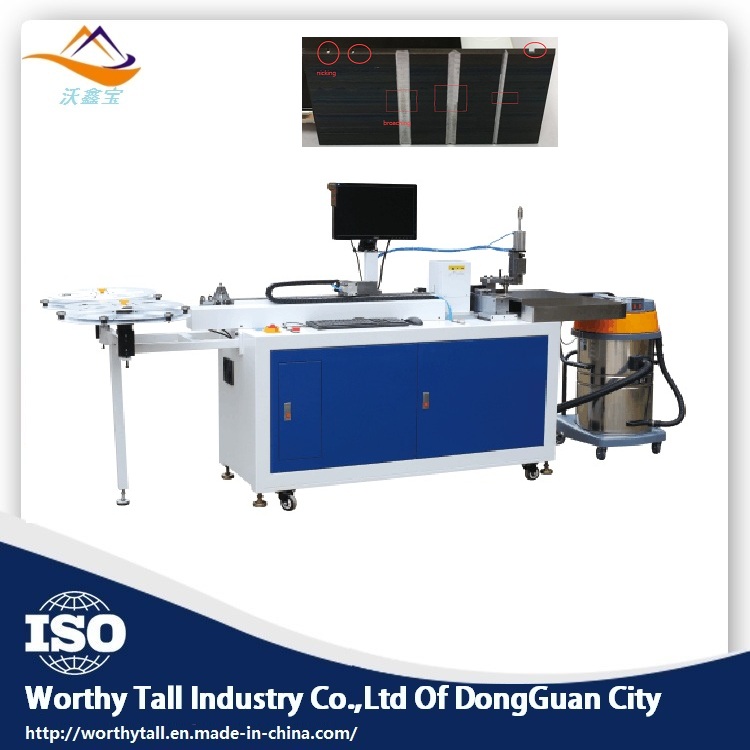 Auto bending machine for die cutting
parameter:
Function: machete, bridge position, flat cut, olecranon

Cutting method: swinging or automatic cutting
Blade thickness; 0.45mm, 0.53mm, 0.71mm, 1.05mm
Blade height: 8MM-30MM
Large bending angle: 100°
Small 90° bending radius: 0.4mm
Small curved front size: 1.5MM
Rear small cut size: 1.0MM
Feeding accuracy: ±0.03MM
Bending flatness: ±0.2MM
Good graphic format: DXF format
Air pressure requirement: 0.6MPA
Power requirements: 380V, 50/60Hz (standard)
Power: 1.3KW
Weight; 450KGS
Dimensions: 2700 × 1050 × 1350MM (length × width × height)
Advantage:
1. Support DXF file format, which can share the same file with the laser machine, eliminating the need for re-scanning, greatly reducing the workload of users and improving work efficiency.
2, applicable to a variety of die-cutting knives, wide application range, high flexibility, reducing user investment costs.
3, high-precision mechanical and electronic equipment to ensure the consistency of the machete.
4, high production efficiency, fast bending speed, good bending effect, greatly reducing the labor intensity of the master.
5. The machete machine with imported advanced mold steel has good wear resistance, high strength and durability, which reduces the user's use cost.