mdf laser cutting machine MDF engraving ABS material PVC laser cutting machine
Worthy Tall Industry Co., Ltd supplies multiple series of large and small laser machine MDF laser cutting machine as a desktop series multi-function laser cutting machine, suitable for cutting and engraving various non-metallic materials; equipment using advanced DSP control system to ensure The perfect effect of engraving and the high precision of cutting; the equipment platform provides customers with different solutions, optional cellular system or knife-shaped system, which is suitable for customers to choose according to different needs; the light guiding system accessories are provided by American manufacturers, and The reflective system is equipped with a unique light barrier, which can effectively reduce the scattering of the laser beam, make the beam transmission stable throughout, the spot mode remains unchanged, and perfectly output the high quality laser beam. In addition to the built-in laser system, software can use third-party software such as Coreldraw, photoshop, autocad, etc., and can directly import data using U disk without connecting to a computer. The product quality has passed the CE/FDA certification of the international machine.
It mainly produces CO2 laser cutting engraving machine, YAG metal laser cutting machine, laser micro-machining program and other series of equipment. Established a perfect marketing network and after-sales service system, the products are exported to more than 20 countries in the United States, Canada, Germany, France, Singapore, Malaysia and other countries, and enjoy a good reputation in the domestic laser equipment manufacturing, for the domestic first-line Brand, more than ten years of professional experience to provide customers with a full range of technical support and services.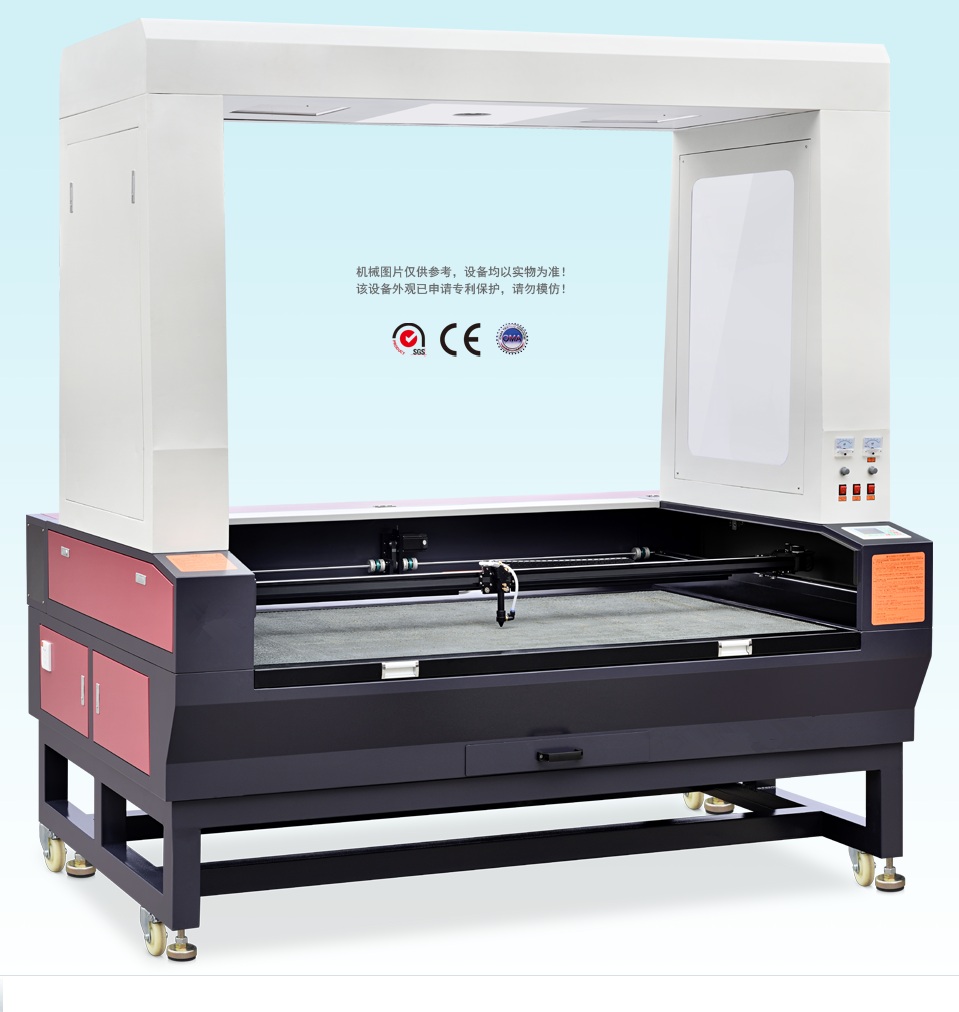 Features
1. The third generation DSP control system can easily cope with various complicated design drawings.
2. Imported lens and molybdenum mirror, can output high quality beam
3. Equipped with high-precision guide rails to make your product positioning accurate
4. Standard 220V voltage, general utility can be used, no need to connect 380V industrial power
5. Ultra low power consumption, less than 1000W host power
6.USB standard interface, plug and play, superior compatibility
7. Support U disk drawing input, you can use the device without connection
8. The device comes with drawings and large-capacity storage function, which can store hundreds of design drawings in real time, which is convenient for repeated calls.
9. Support third-party design software, including Photoshop, AutoCAD, Coreraw, AI, etc. Direct output
10.Open cover protection function: The equipment has high sensitivity protection system. When the equipment cover is not closed, the laser machine automatically stops working, which effectively protects the operation.
11. Sheet metal design, support before and after feeding, flexible operation
Applicable industry:
Molds, clothing, leather, advertising, decoration, crafts, electronics, electrical appliances, mobile phones, and so on.
Applicable materials:
Acrylic, wood, bamboo, plexiglass, two-color board, paper, plastic, leather, cloth, embroidery, resin, silicone rubber and other non-metallic materials.
After sales service:
· The whole machine is guaranteed for one year (laser and lens protection for three months), providing technical support for life; during the warranty period, under normal use and maintenance, the machine itself has problems with the material and process, and the fault occurs. The company will provide free repair and replacement parts.
· The product is damaged due to incorrect installation and operation; or it is not authorized by our company to be repaired, modified, modified, or replaced by the user. Any accident or natural disaster None of the free repairs
· In Guangdong Province (except for a small number of areas), on-site service is available depending on the situation. Other customers in our region provide remote technical support and video operation demonstrations until the customer equipment is installed and skilled.