Problems to be aware of in the operation of the paper cutter
Views:15 Author:Site Editor Publish Time: 2019-07-10 Origin:Site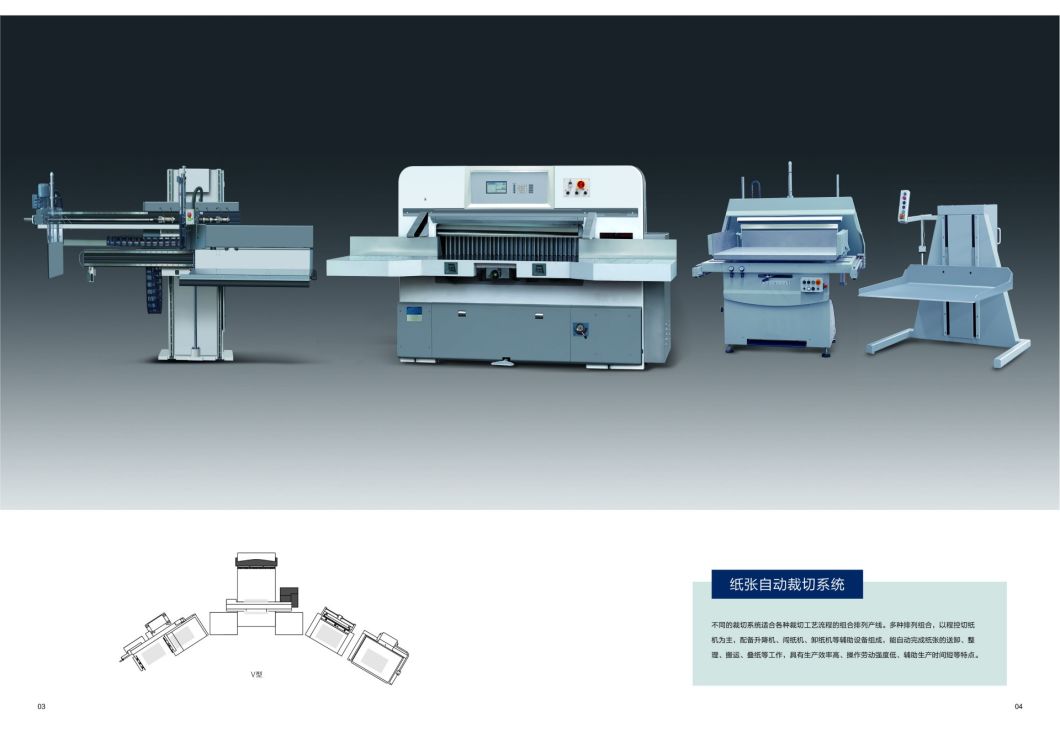 paper cutting machine Problems to be aware of during use
1. In practice, the cutting machine has to face a variety of cutting objects, in addition to paper, cardboard, leather, plastic, cork flooring and PS plate. Due to the wide variety of materials to be cut, different presser pressures should be used for different materials, and the angle of the cutting edge should also be changed to ensure high quality cutting products.
2, the choice of cutting blade edge angle is a very important part of the cutting work. In other words, a good paper cutter must be equipped with a good paper cutter blade and sharpening process. However, we found that many paper cutter users often neglect this point after stopping the after-sales service of the paper cutter. As a result, the impact of the cutting blade is often caused by the way, the method and the angle of the cutting blade. Increased, causing the safety screw to loosen or even break, eventually forming mechanical damage.
3, the need to use the paper cutter to cut the scope of the information is more and more wide, such as beer aluminum foil cap label, carbonless copy paper, honeycomb paperboard, magnetic card, photographic film, etc., these materials will encounter different practical problems in the cutting process . For example, the carbonless copy paper is easy to exhibit indentation when cutting, and the magnetic card and the photographic film may not be fixed in the cutting, which may result in the cutting of waste products. These problems can be adjusted by the adjustment of the pressure of the paper press, the improved blade and the cutting drive system. [Edit this paragraph] Flat sheet cutter
4. The paper cutter is mainly composed of a main machine (also known as a gantry), a work table, a paper pushing mechanism, a paper pressing mechanism, and a cutting mechanism. The paper-feeding mechanism is used to push the paper to position and make the rule. The paper-pressing mechanism presses the paper with the fixed position to ensure that the original positioning accuracy is not destroyed during the cutting process. The cutting mechanism is used to cut the paper, and the side panel is used for cutting. Side block gauge, the workbench plays a supporting role. Printing, packaging, bookbinding, and other consumption from the cutting of the material to the printing of the scrap and the cutting of the staples require the cutter to stop cutting, so the paper cutter is an important equipment for post-press processing. Flat sheet cutters are commonly used in printing plants, bookbinding factories, packaging plants, and paper products processing plants.
5, flat sheet cutter, is a kind of cutting machine, the scope of application is universal, can be used for cutting paper, leather, plastic, cardboard and other materials.